Expert and reliable information on taxes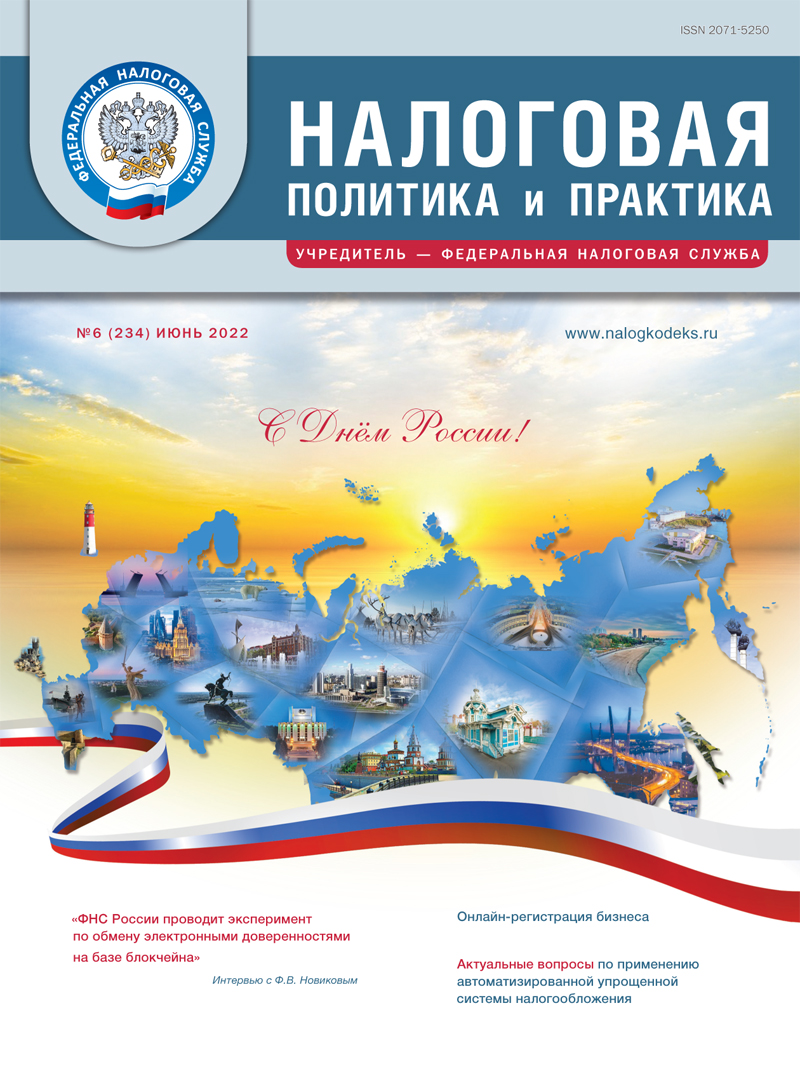 Changes in the tax legislation and accounting make tax payers look for answers on the arising due to that questions and analyze numerous information sources. The "Nalogovaya Politika i Praktika" magazine facilitates this task significantly: notifies on the coming changes, explains the essence of innovations.
The main difference from other mass media is belonging to the tax administration: from 2011 it is the only one official research and information print media of the Federal Tax Service. We highlight this fact: our print media is unique in that!
It means that topics and content of each magazine issue undergo approval in the FTS of Russia concerning topicality, importance and veracity of the published facts and clarifications. Along with tax legislation, the magazine covers the issues of accounting and reporting, payment of insurance premiums, legal aspects of entrepreneurial business.
Click on editorial team and editorial board to familiarize with the members of editorial team and editorial board.
Content and preview of the current issues are placed on the magazine's and the FTS of Russia's websites.
Editorial staff regularly organizes round-table meetings, webinars and conferences in the boardroom of the FTS of Russia. Management personnel, heads of specialized administrations and Tax Service and Ministry of Finance specialists participate in them.
Announcements of such events are placed on the website's main page , and the corresponding materials are published in the magazine.
You can subscribe to the magazine.
Our address (legal and actual): 121351, Moscow, Molodogvardeyskaya str., 58, p. 7, office 16 (2nd floor).
Phone: +7 (495) 745-29-66
E-mail: npp2012@ya.ru